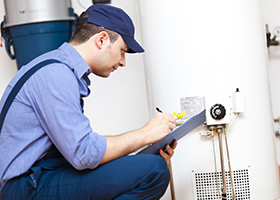 The complexity of gas geysers calls for well-trained and experienced installers for the job to be done safely. As far as repairs, maintenance, and installations of Gas and Solar Geysers in Durban is concerned, we are the most reputable and reliable contractors.
We are always pro hiring professionals/experts as opposed to seeking mediocre geyser installation service or uninformed DIYs. A poorly installed geyser is a safety risk and can as well be the reason you incur huge energy bills each month.
Connecting geysers to your plumbing and the power supply is no walk in the park; they are heavy and bulky. Our team of specialists comprises of well-trained and experienced technicians who've been undertaking geyser repairs and installations in Durban for a long time now. We are very familiar will all the different kinds of machines, regardless of the model or their year of manufacturing. We provide reliable services to all the residents of Durban and surrounding areas, and we can as well advise on top quality geyser models for your residential home or office premises. Additionally, we are available for consultations on geyser upgrades to foster the energy efficiency of your property.
Before contracting a company to repair, maintain or install your geyser, it is vital you check their credentials for undertaking the job. We'd like to assure you of our qualifications and experience. Regardless of whether it a residential, commercial, or even industrial property, we are available 24/7. Our popular and cost-friendly service covers the following:
Geyser Fittings
Geyser Installations
Geysers Repairs
Solar Water-Heating Durban
Hot Water-Heating Systems
Home Heating Systems
Additional Geyser Services:
Besides installing the standard water heating tanks, we also provide solar geysers Durban services. More people are switching to gas geysers in Durban to cut down on their energy expenses. We've experience in the error-free installation of both and at a cost that is friendly to our client's pockets. To end the unwarranted worry and ensure your safety, as well as expenses, are kept in check, we provide maintenance contracts for the geyser that'll minimize the chance of future refurbishment costs. Our less cost checks will ensure the smooth running of your water system.
Our Durban plumbing service costs much less, is reliable, and is available 24/7. Trust on the real professionals to get the job done, and you will not be disappointed, contact us today on 087 550 3144 for all your geyser repairs and installations Durban needs.