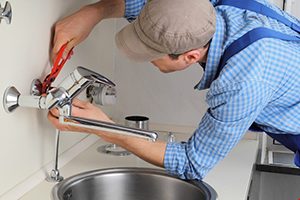 We provide a complete range of plumbing services for all clients, whether residential, commercial, or industrial.  Our primary target is meeting each plumbing requirement and expectation of our customers with fast turnaround time. Our plumbers in Durban North Central are well experienced and are highly focused on providing services of the highest standards. Our plumbing team is always available 24 hours a day, so pick your phone up and call now.
Our Durban North Central plumbers work very closely with clients which help them in accomplishing small to large plumbing tasks with good results. We provide many services, ranging from bathroom fittings to drain unblocking among others. Our well-trained Durban North Central plumber is also an expert in drain cleaning, and always guarantees timely solutions to all plumbing issues. Always rely on us for quick, reliable, and expert services for all your plumbing needs.
Our determined and focused plumbers will first analyze the situation at hand before advising on the best solution. Just get in touch with our plumber team for all the right solutions for your plumbing needs. With most experienced and well-equipped team offering the best, yet affordable services, you have no reason not to get in touch. For any question or a free price estimate, you can call us on 087 550 3144.
Our licensed plumbers cover:
Springfield – Morningside – Durban North Central – Berea – Phoenix