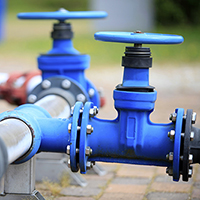 We are available for a wide range of plumbing-related services both residential and commercial properties, as well as industrial establishments all over Umhlanga. Our target is to match and even exceed our clients' expectations. Our expert team of plumbers in Umhlanga is well experienced and always dedicated to offering quality services. Our plumbers are always available 24/7, so pick the phone up and contact us now!
Our Umhlanga plumbers work in close collaboration with customers, which helps them in completing different jobs with a desirable outcome. Our services range all the way from clearing drains to geyser installation. We are also experts at bathroom renovations and ensure all your plumbing issues are dealt with quickly. You can trust on us to provide fast, reliable, professional, and affordable services at all times.
Our professional plumbers will look at every situation and advise the client on the way forward as far as providing the right solutions is concerned. Just get in touch with our plumber Umhlanga for all of your plumbing necessities. With the best technology at the most affordable cost, you have got no reason not to call. You can contact us on 087 550 3144 for any question or ask for a price quote on our services.
Our plumbers also cover Durban North.